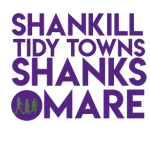 4 CASTLES AND A CORN MILL COMMUNITY WALK
BANK HOLIDAY MONDAY 30TH OCTOBER 2017
Start: Shanganagh Castle, Bray Road @ 11:30 – 3pm Approx.
Under the expert guidance of Mr. Rob Goodbody (Local Historian).
The walk will visit 3 of the Castles and a Corn Mill which will involve a walk of approximately 6km and will take approximately 3 hours.
There is an option for the participants to avail of a special meal in Brady's which you need to book in advance – Phone: 282 0153.
Walkers have a choice of parking in Shanganagh Castle (Old Bray Road) or at Brady's (Main St) and the walk will begin at Shanganagh Castle at 11:30am sharp.
Access to the 3 castles is by kind permission of the landowners.
ROUTE
Bray Road back towards the Village to Pedestrian Crossing in Main Street
Along Dublin Mountain Way to Ballybride Road
Cross into Lordello Road
Turn right in to Ferndale Road and up to Castle Gate
Castle Gate to Rathmichael Church
Cross to Mullinastill Road and down Cherrywood Road to Whelehan's (Silver Tassie)
Cross N11 at Pedestrian lights and walk south
Down Commons Road.
Stop at Mill Lane and Beechlawn
Cross back down Shanganagh Road and back to the Village and/or Shanganagh Castle.